Audio Production in Kansas City
If you are looking for a quality audio voice recording studio in Kansas City, Real Media is the perfect place to start. Founded in 1990, this is one of the recording studios in Kansas City that has been providing superior sound engineering and recording services to clients from all over. Equipped with the latest state-of-the-art equipment and staffed by highly experienced professionals, Real Media has built up a reputation as the go-to recording studio in Kansas City.
Whether you're a musician or podcaster, Real Media can provide clear audio recordings to make your project stand out. Don't wait any longer—contact Real Media today to get started on your recording project!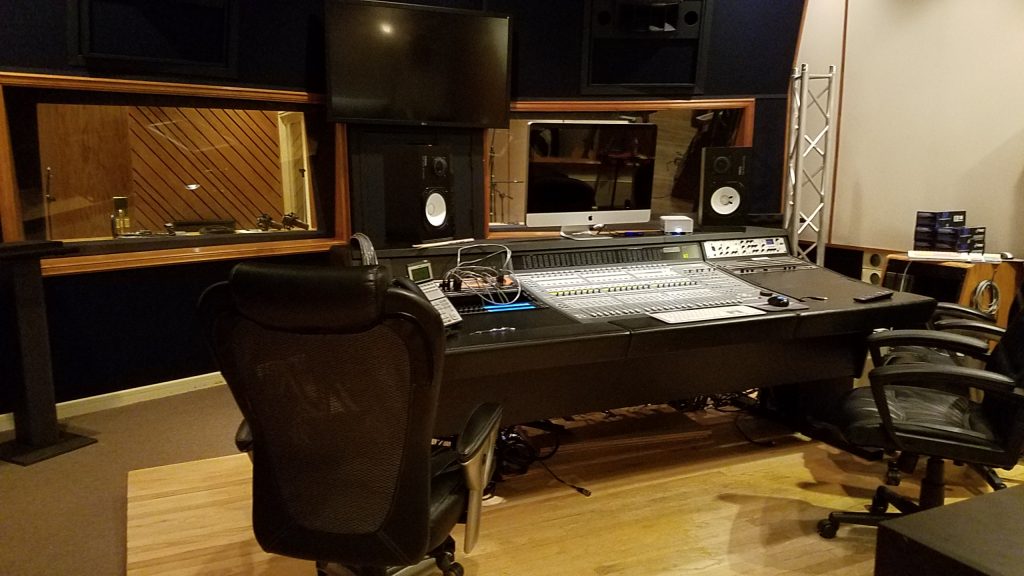 Our state of the art studio was built by Steven Durr, the principal designer of Steven Durr Designs, LLC in Nashville.  The studio is the perfect environment to create pristine audio for film, broadcast, radio, web, social media and more.  
The results speak for themselves, but don't take our word for it.  Take a listen to our work.  Great audio drives emotion and emotion drives action and message retention.
The Best Option For Recording in Kansas City
Great audio has the ability to give your brand a powerful voice. For anyone looking for one of the best recording studios in Kansas City, Real Media is your place. The success of your message relies heavily on the quality of audio, be it in the form of clear messaging, evocative music and sound effects, or scoring that elicits emotion. We have all of the tools and expertise to guarantee that your message effectively reaches its intended audience with outstanding quality.
We're Committed to Excellence
Real Media's commitment to excellence makes them one of the most sought-after recording studios in Kansas City. Our use of top-notch equipment, our wealth of satisfied customers, and their pocket-friendly rates are some of the reasons they stand out from other studios. Whether you're a musician or a podcaster, you can rest assured that Real Media will provide you with pristine audio recordings that will bring your vision to life.
With Experienced Professionals
At Real Media, experienced professionals are passionate about creating quality recordings that match each client's specific needs. We understand that no two projects are ever alike and strive to ensure everyone gets what they need for their project.
State of The Art Equipment
Our sound recording studio is equipped to produce a wide range of audio content. Whether you need to record a podcast, create a jingle for a commercial, or capture live music performances, our studio is designed to handle it. We have state-of-the-art recording equipment and a team of experienced audio engineers who can help you achieve the exact sound you want. With our sound-isolated rooms and digital audio workstation, your audio content will be crisp and professional. 
Recording Studio Equipment List
ProTools Ultimate

 

Avid C24 Control Surface Mixing Console

 

(2) MOTU 8M / 8 Channel Audio Interface

 

Yamaha Hs8 Studio Monitors with 5.1 Surround Sound Mixing capabilities

 

Automated Dialogue Replacement – ADR mixing 

 

Film and Video Sync

 

Isolated Tracking Rooms

 

Various Microphones selected for pristine voice over recordings

 

Dedicated Podcast Studio equipped with a RODEcaster Pro Integrated Podcast Production Console and four individual Rode Dynamic Podcasting Microphones

 
On Location Equipment List
Sennheiser MKH 416 High-Resolution Shotgun Microphones

 

Sennheiser Wireless lavalier microphones

 

RODE Wireless lavalier microphones

 

BEACHTEK DXA-RED Compact Low Noise Preamplifier

 

Sound Devices MixPre-6 II 6-Channel / 8-Track Multitrack 32-Bit Field Recorder

 

Zoom H6 / 6 Track Portable Field Recorder

 

QSC TouchMix-8 / 14-Channel Digital Mixer

 

Tentacle Sync / Sync E Mk2 Timecode Generator with Bluetooth

 
Contact Real Media Today To Get Started
We ensure our services are easy and convenient to use, so clients don't have to worry about technical issues.
We're Here To Guide You
Real Media's team of engineers dedicates time and service to providing clients with an incredible recording experience. We'll work with you every step of the way, from initial consultation through mixing and mastering, ensuring the completion of your project is exactly as you envisioned it. Our talented staff can help guide you through the entire process and make sure your project is perfect from start to finish.
With The Optimum Environment
The studio is also well-equipped for any recording project, whether a single track or an entire album. With high-end microphones, preamps, signal processors, and more, Real Media can provide excellent sound quality for a wide range of projects. Plus, their top-of-the-line software ensures that tracks are accurately captured and mixed quickly and efficiently.
Clear Audio From The Professionals
At Real Media, providing high-quality audio recordings is always our top priority. Our team of experienced professionals know how to use the latest technology to get the clearest recordings possible. No matter your recording needs, we can help you reach your goals and get the best sound possible.
Unbeatable Quality
Crystal-clear sound without any background noise or distortion. We also have a range of services designed to meet your budget and timeframe, from voiceover work to podcast editing. 
And An Unparalleled Experience
Our team's service provides an unparalleled recording experience. We understand that getting it right is essential and take great care in ensuring that every detail is perfect before we deliver the final product. We will work with you throughout the process to ensure that you are completely satisfied with the result.
At Real Media, we are proud of our commitment to delivering clear audio for all of your recording needs. We can help you create something extraordinary that will stand out from the crowd. Contact us today for more information or to get started.