Working in a studio environment with mulitple options is key to efficient video content creation.  Our Studio is 2000 square feet of content creation heaven.  It includes a fully functioning kitchen, living room, greenscreen 90 degree syc, streaming set and more.  Check it out.
Our greenscreen is lit and ready to shoot on 24/7.  It features a 20ft X 30ft 90 degree syc that
is 12 feet tall.  The floor is painted green as well so we can shoot virtually anything you can
imagine in front of our greenscreen.  Well, maybe not an airplane.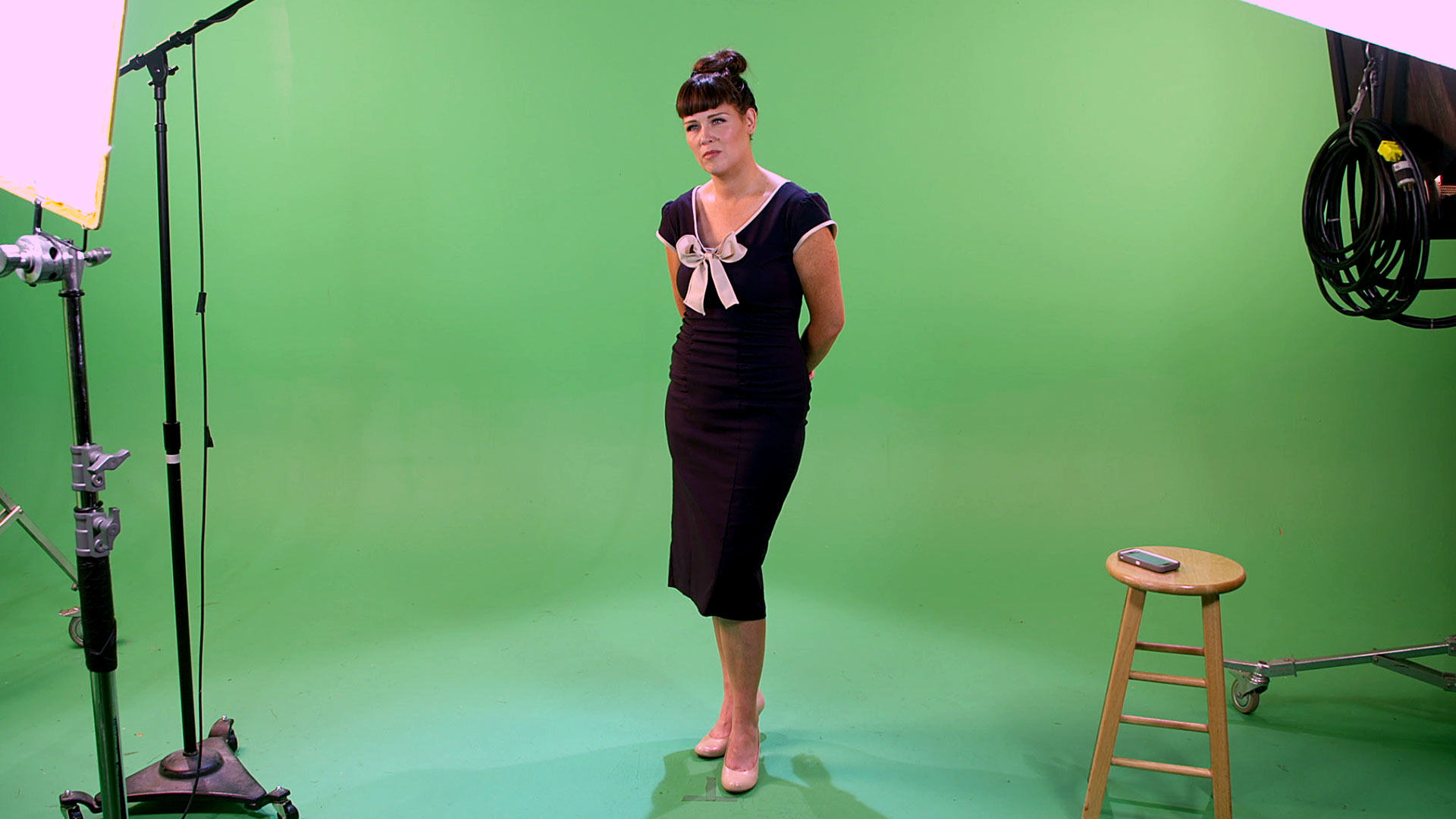 The shooting kitchen is a fully functioning kitchen.  It features bronze brushed metal
appliances, a moveable island with a gas cooktop, a double oven, dishwasher and walnut
stained cabinetry.  Cabinets are set up for easy decoration to match any theme or style. 
The set is lit with LED lighting, under counter lighting and soft LED sources for talent.
Also of note is the PTZ camera mounted directly above the cooktop for the patented
overhead shot of what's for dinner.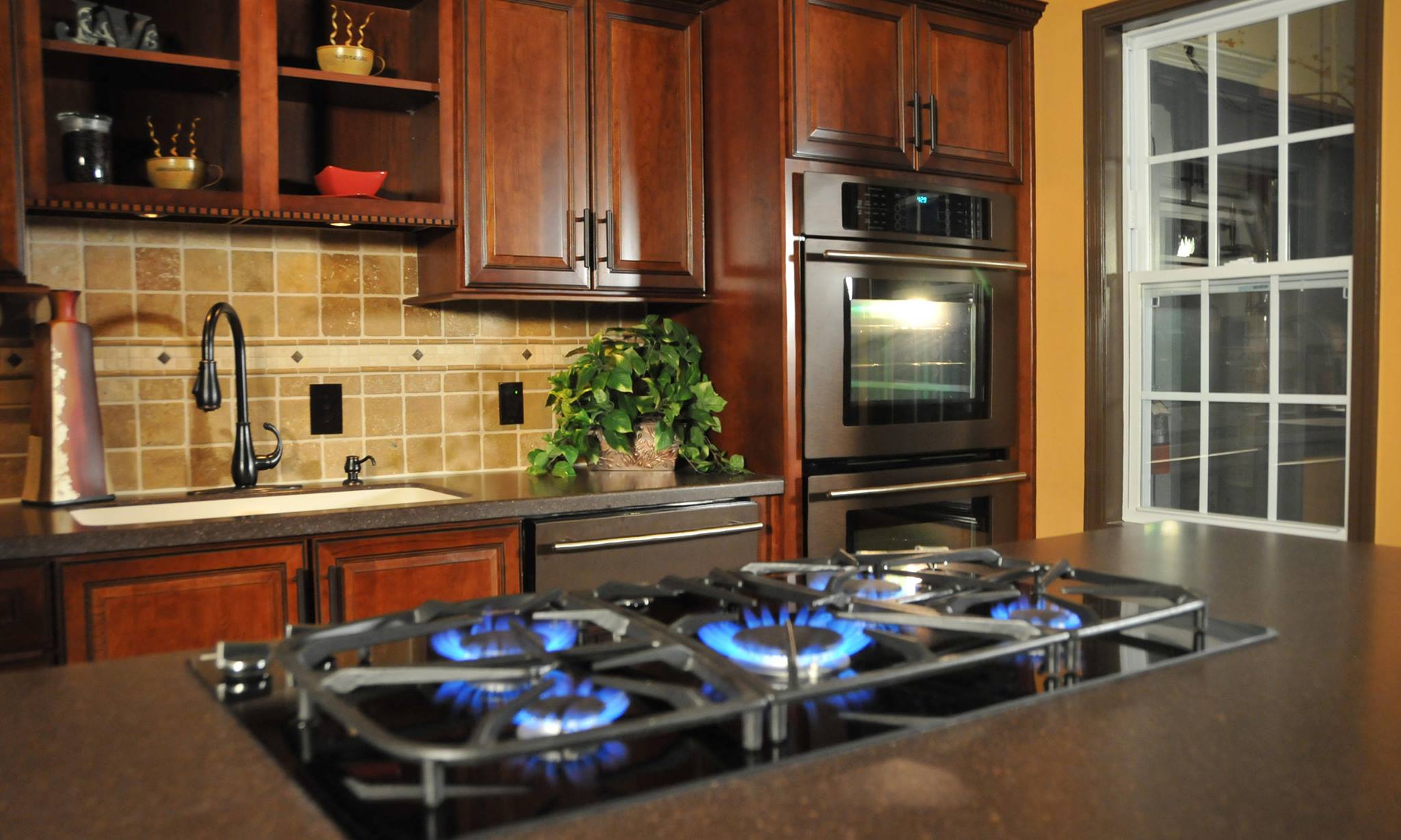 The Living Room set is easily configured to match any home aesthetic you are looking for. 
Whether it's family time watching TV, Arty's World, or a nice warm interview, we can configure
this set to work for a variety of looks and needs.  We've even configured it to look like a
Schlage workshop.
The set is lit with LED lighting all the way around and operated through a computer
controlled dimming system.  That means we have all the control at the click of a
mouse.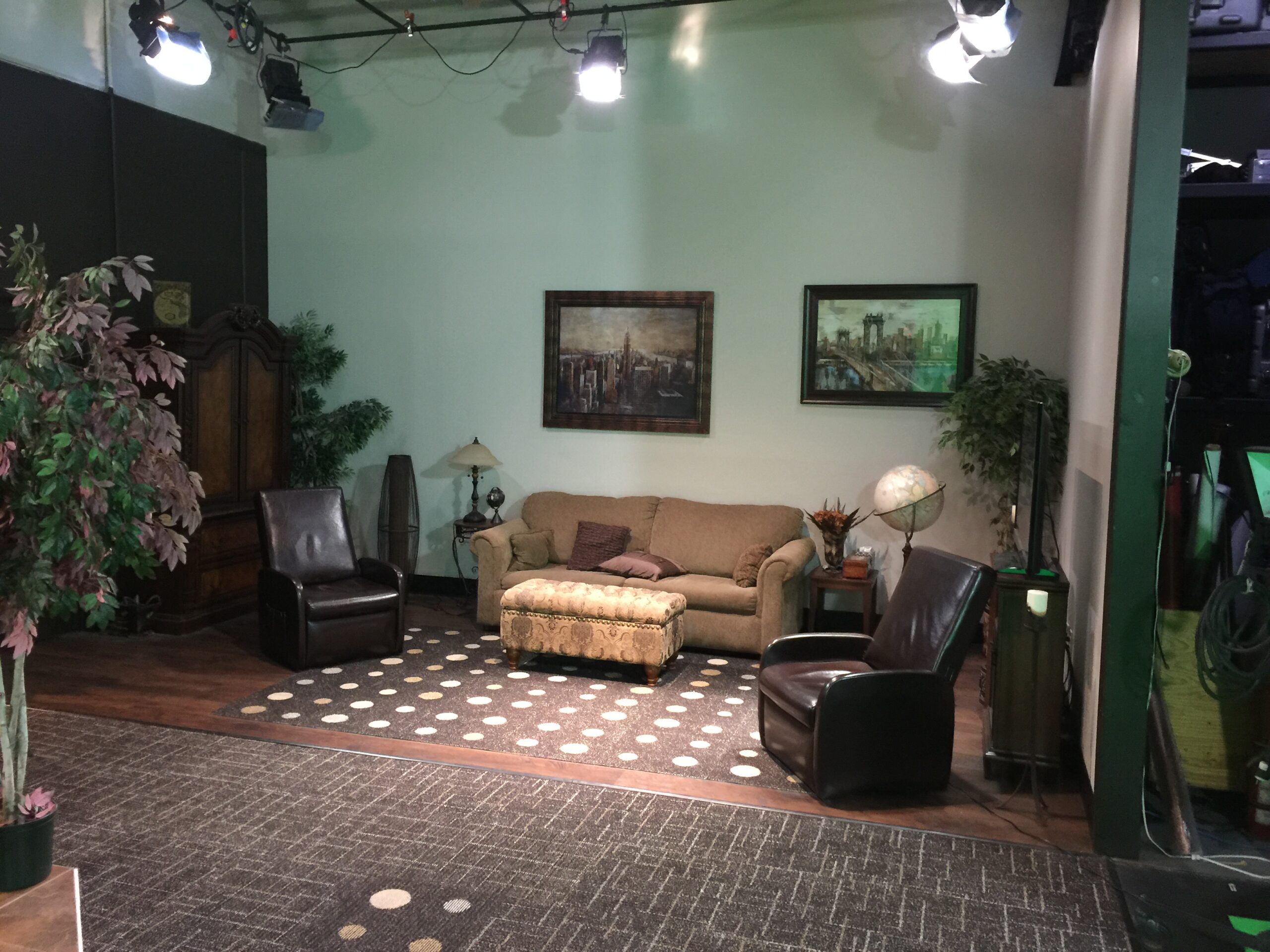 The Truss Set is configured with trussing on both sides of an 85-inch touchscreen monitor.
The touchscreen monitor can display animated logos, pictures, websites, and even a live
zoom feed.
This set is lit with DMX-controlled LEDs so we can easily match the colors of any brand
with the click of a mouse.  Additionally, the set is lit with multiple LED soft sources to
make your talent look great without impacting the color in the background.  It's versatile and
beautiful on camera as well as livestreams and virtual events.  Everything you need to
present your brand in the best possible light.