Video production agencies specialize in telling their clients' stories through video content, which can later be marketed across social media and other platforms to increase your brand's awareness. However, before hiring a video production team for your company's next content project, you'll want to ask the right questions to ensure you are making the right decision about who you hire.
With this in mind, let's dive into some common questions to ask a video production company so you know you're working with the right people for your business's next project.
1. How Long Have You Been in the Industry?
To fully trust that a video production team will do the job correctly, you'll want to ask about their experience level and how long they've been in the industry. Although up-and-coming production companies can have the qualifications to be successful, they may not be able to complete highly complex video projects based on their industry experience.
Whether you hire a company with a high level of experience or one that's new on the video production scene, it's best to know how much experience they have so you know what to expect. More experienced agencies can offer shorter production times, higher-quality videos, and a smoother creative process, since the company has likely been around for a lot longer and has a larger portfolio of past work.
2. What Types of Videos Are You Most Comfortable Producing?
While you may think that video production companies can produce almost any type of video, sometimes this isn't true. Many production companies only specialize in certain industries or areas, meaning you need to find a team that's comfortable producing the type of video you're looking for.
Fortunately, some video production teams have a huge range of industries they are comfortable working in. For example, our team at Real Media KC can be a one-stop shop for anyone looking to have video content made for their business. This capability and flexibility allow us to create exactly what you want, no matter the industry.
3. How Do You Usually Come Up with Ideas?
This is a great question for determining how willing a video production team is to collaborate with you and your business. Production companies are supposed to be experts in their field, which is why you hired them, so you're likely expecting great ideas from them because it's what you're paying for.
Many production companies will share their ideas, concepts, and insights as part of a larger marketing strategy to build an effective video campaign. If they cannot provide creative ideas, you may not have been clear enough about what you're trying to convey in the video, or they don't fully understand your specific industry.
If you need help with creative ideas and executions, you'll want to ensure ahead of time that your video production company will be able to serve your needs in this way by offering their ideas and creative touch.
Talk about the importance of a collaborative approach. The best creative ideas come when clients and producers work together to solve a communication challenge!
4. What Will Your Company Bring That No Other Company Will?
One of the most frequently asked questions many have for video production teams is what makes them unique and what they can bring to the table that other companies can't. Ultimately, you'll want to hire a team that can create and produce a video that makes your brand stand out and shine.
Can this company help you with a full complement of content creation capabilities including podcasts, radio, web, social media as well as video?
With this in mind, the right video production company for you will be invested in your project and bring whatever means forward to get the project done. Video production companies that stand out may offer certain types of technology that others can't, offering higher quality capabilities that other companies don't have.
5. What Does the Timeline for This Project Look Like?
The timeline of each video project will depend on its simplicity or complexity. During the planning phase, you'll want to communicate your ideal timeline to the video team to ensure deadlines are met. Most of the time, production teams have a standard timeline for video turnaround. Simpler projects are likely to take less time, while more in-depth, complex ones may need more.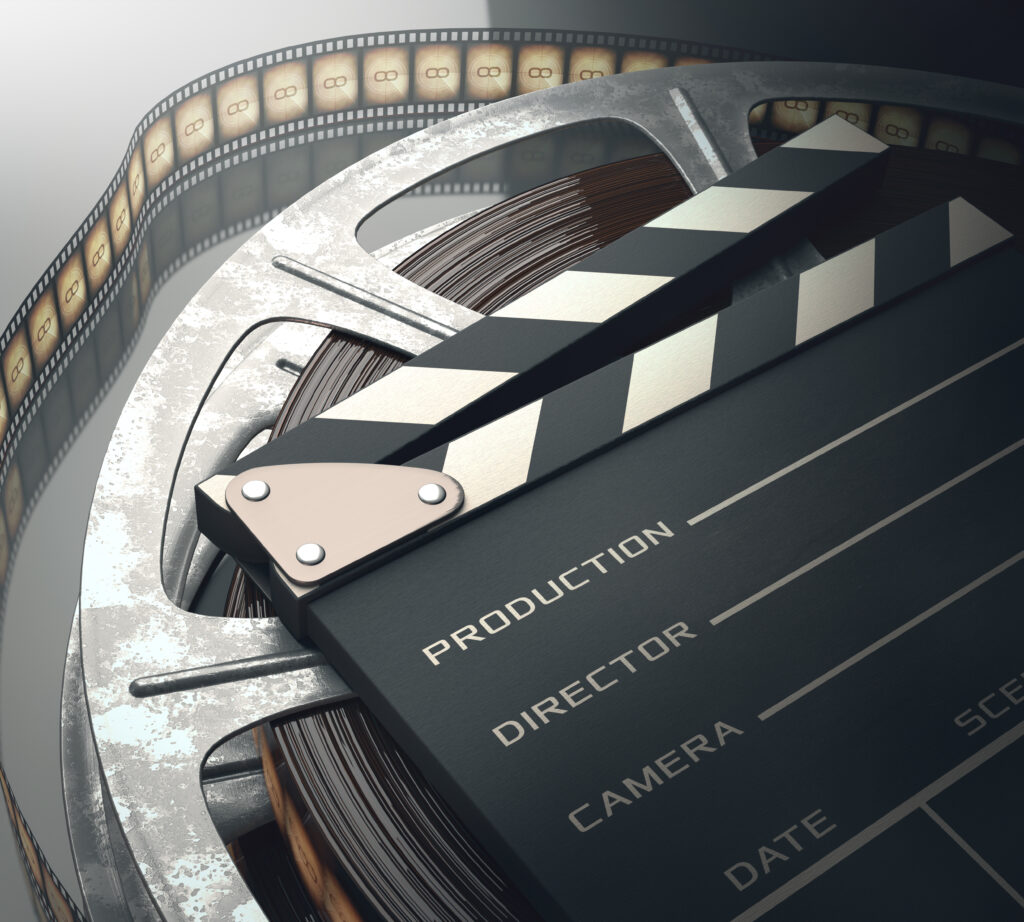 6. Can You Work Within My Budget?
Similar to the timeline of a project, the budget is also dependent on the complexity of the video. Timing, gear, and people will drive the cost of video production, and your budget can depend on how many professionals it takes to execute what you're looking for.
If you have a specific budget in mind, you'll want to communicate this to your video team as soon as possible. Production companies may have certain ballpark amounts for both single videos and video campaigns.
When weighing your budget, it's best to consider the full cost of the project, how much time you save by outsourcing the project, what results you expect, and the possible risk of execution failure. While dismissing higher-costing production teams may be more convenient, keep in mind that higher prices are usually correlated with management fees, industry knowledge, and the latest technology.
7. Are There Companies Similar to Ours That You Have Worked with Before?
Before hiring a certain production company, you may want to see work they've completed in the past to see what quality they can bring to the table. Some production agencies may keep their portfolio on their website, where you can look at pictures and case studies of previous projects to see if they align with your goals.
8. What Kind of Gear Do You Use?
Knowing the type of equipment a video production company uses can be incredibly helpful for getting an idea of the quality level of their work. Are they using the latest technology for both filming and editing? Does the equipment they use match well with your budget?
Having the latest technology also allows video teams to create more efficiently and with a higher quality result. Gear matters and infrastructure matters. And don't forget about backing up your footage. Your video vendor needs to have a rock-solid plan for keeping your footage safe and accessible.
9. Where Will the Video Be Shot, and Are There Location Restrictions?
The location of your video shoot will largely depend on your organization and what story you want to tell. Some corporate businesses may want to shoot at their company's headquarters. In contrast, others may prefer a full-service studio space that allows you to control lighting, eliminate background noise, and use a green screen.
When considering what location is best for your company's video, it's best to err on the simple side. The space must be large enough to fit an entire production team, but not somewhere where any subtle background noise could ruin a sound bite. You'll also want to keep background activity minimal to avoid distracting your viewers.
Choosing the right location for your company's video shoot will ultimately depend on what place best represents your organization and how you can keep your primary characters as the story's main focus. Another key decision point is cost. Traveling with a big crew can drive your budget up quickly.
10. Do You Provide a Cast, or Do I Need to Bring My Own?
Some production teams may provide a full cast for video recording that will be available to you if you need it, while others may not. This is a great question to ask before production begins to ensure you have a well-prepared cast on standby if the production agency doesn't provide one, or if you would prefer to use your hired cast over theirs.


11. How Do You Handle Project Revisions and What Editing Tools Do You Use?
Similar to having the latest equipment, the right video production team for you will also have the latest editing tools to make the revision and post-production process as smooth as possible. Different agencies will handle revisions differently, but they should be able to work one-on-one with you, so the final product is edited to your liking. If there's something you don't like, you'll want to communicate this to the team so they can make the necessary fixes.
12. How Do Music Scores Work?
Nowadays, it's very common for videos to be pulled down from YouTube or social media because of licensing problems with music. Thankfully, video production companies usually already have the proper licensing to use certain music scores. If not, they can help you obtain the correct licensing to ensure you're following all copyright terms and conditions.
13. How Do You Distribute the Footage?
Your role in distributing video footage depends on your agreement with the video production company. Many video teams will handle marketing distribution for you, as long as you're willing to pay for that service. Others may not, so it's best to know ahead of time so you're prepared once production is complete.
14. Who Has Video Ownership?
When negotiating the terms of a contract with a video team, you'll likely discuss who retains ownership of the video once production is over. Typically, once you make full payment of services to the production company, you should assume full ownership of the completed video. Afterward, you can use the video as you please, since it belongs to you. The source footage is another discussion. Much like a photographer owns negatives to film, video companies inherently own source files. If you want to own the source files you need to make that clear upfront. It may change the pricing from the production company, but you will have full rights to the footage.
15. How Do You Measure ROI?
If the goal of your video is to drive certain metrics, like views, sales, donations, or impressions, you'll need to figure out your video strategy before production. The video production team you hire can work with you to create an effective content strategy and ensure your video reaches the right people.
Simple tips, like adding a call-to-action to the video, can help to drive clicks, impressions, and conversions. Depending on your marketing goals, your video team can create and produce according to your needs.
If you're looking for a reliable video production crew, our team at Real Media KC is here to help. Contact us today at 913-894-8989 to get started with your next video project!