Video marketing has become a popular option for increasing brand awareness while communicating and driving message retention to key target demographics and audiences. It's an essential tool in maintaining a successful content marketing strategy for your brand. If you're trying to appeal to a wider audience, you're more likely to find success by using video in addition to your other content efforts.
So, how exactly does video content improve your overall content strategy and performance? Below, we'll discuss some of the reasons you should consider a video content strategy for your business, and how working with a video production company can help you succeed in this endeavor.
5 Benefits of Including Video in Your Content Strategy
Not only can videos contribute to the overall effectiveness of your content marketing effort by improving your customer reach, but they can also offer various other benefits for your business.
1. Good for SEO
Video content can be an effective strategy if you want to improve and optimize your brand's site for better search engine optimization (SEO). Google often recognizes videos as more user-friendly, since they are easier for users to interact with and enjoy. This can eventually boost your rankings in Google search results, or at minimum, improve your site's domain authority.
Because search engines tend to love posting video results, incorporating video into your content marketing strategy is a great way to improve your SEO rankings.
2. Higher Engagement and Conversion Rates
Video provides a very effective method of communicating with your audience because it gives you the space to tell a story visually. It can be easier to engage and connect with people through video storytelling than it is when using other content mediums. By appealing to both visual and auditory senses, video can offer a higher level of entertainment, and therefore, a higher level of engagement and message retention with your brand.
When more users interact with your video content, you are more likely to see higher conversion rates across your website. This can give you an advantage over your competitors; as you receive more leads from your video content, you can convert these leads to sales from new and existing customers.
Video is both actionable and measurable, so if you're looking to reach a wider audience and increase your brand's engagement, a video content strategy is a must.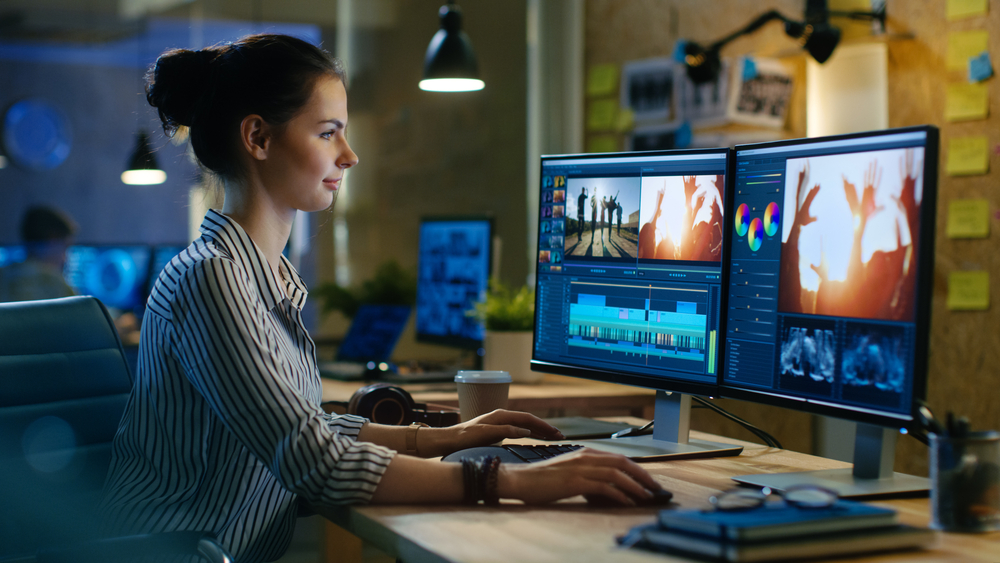 3. Video Is Mobile First
Video is important for your content strategy because it's considered mobile-first. People spend a lot of time on platforms like YouTube, Snapchat, TikTok, Instagram, Facebook, and other social media apps on their mobile devices.
The power of video runs deep on these types of platforms. There's a higher focus on video reel content, especially those that contain valuable information. In a video, this information can be given to a large audience more concisely and interactively, giving the user a more positive experience overall.
Not only do people use their mobile devices for viewing videos, but now most videos are being made to be compatible with mobile rather than desktop. Examples like TikTok and Instagram show that videos are being made to fit the screen of a smartphone since that is where most viewers are likely to see the videos. Because of this, you'll want to consider how mobile-first your videos are if you're looking to add them to your content marketing strategy.
4. Can Be Used on Social Media
Video content on social media is more likely to grab a user's attention. This is because it is more entertaining and extremely easy for someone else to consume. There are times when long-winded captions on social media may serve a purpose; still, more likely than not, this information is better consumed from a video that is more straightforward and concise.
The key to using video on social media is to condense information down to smaller snippets that are easily digestible. The video can't be too long or you'll lose the viewer's attention. It also can't be too short or you'll leave them wanting more information than what you provided.
Social media also offers plenty of space for you to take advantage of viral trends. Trending topics in your industry are great for video content because they are more likely to draw a larger audience since the topic is already trending anyway.
Overall, social media offers a video platform unlike anything else, and it's a must-have when considering your video content strategy.
5. Boosts Brand Awareness
Videos can extend far beyond just your own website and social media platforms. For example, many reel videos posted on Instagram or TikTok are shown to users who may not even follow your brand. If your video provides quality information and is user-friendly, you can increase your brand awareness to people you wouldn't even think to market to in the first place.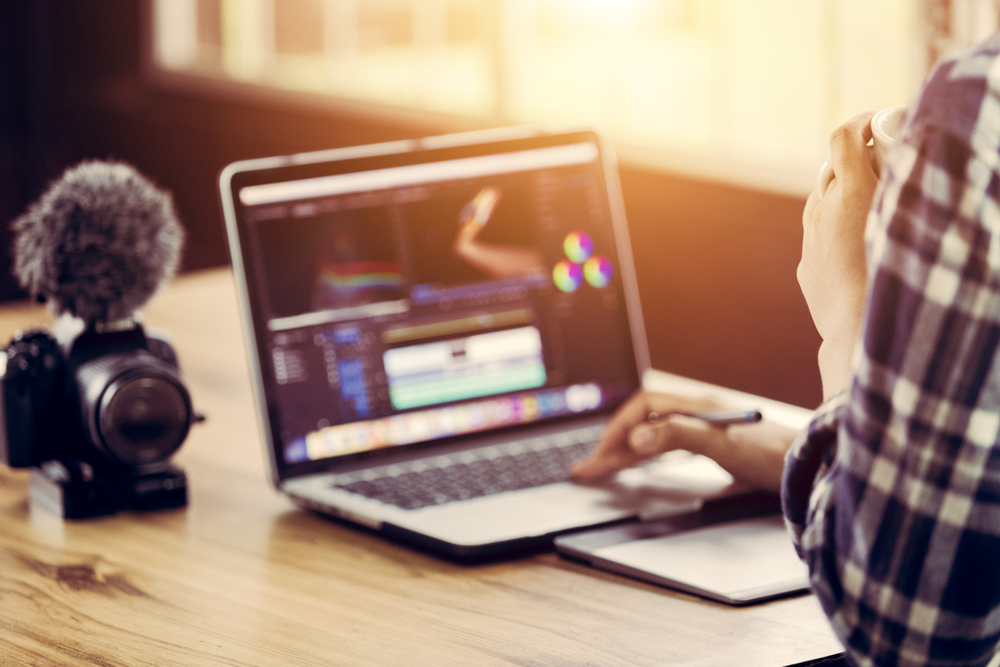 6 Tips for Including Videos In Your Content Strategy
Now that you know the importance of using video, you're likely wondering how to create a video content strategy for your brand. While there is a lot that goes into this process, some general steps you can take should include the following:
Titles: Your video titles should be short and informative, and they should catch a user's attention rather easily.
Use Relevant Keywords: Incorporate keywords your brand hopes to rank higher for in your video's title and description.
Consider Different Types of Videos: Videos can come in all shapes and sizes, including tutorials, vlogs, interviews, animation, presentations, demos, reviews, testimonials, advertisements, and more. It's best to choose the video format that works best for you and your brand.
Repurpose Content: Posting a longer video on YouTube may be okay for that platform, but not necessarily for social media. Instead, repurpose shorter snippets from the video for your social media channels.
Transcribe Your Video: To help your business's SEO efforts, it's a good idea to provide a transcription of your video. Search engines can't crawl videos, so by translating the video's audio into text, you can still provide a valuable resource that Google can index and rank.
Work with a Professional Video Production Company: Creating effective video content by yourself can be daunting, which is why we always recommend working with professionals. A video production company can help you tell your story through video, and they typically have all the essential equipment to do so. Professional production crews are more likely to understand your audience and know how to create video content that is effective for driving brand awareness and conversions.
Are you looking to incorporate video content into your marketing strategy? At Real Media, we work one-on-one with our clients to produce video projects that effectively represent their brand. To learn more, contact us today at 913-894-8989.